The Screen Actors Guild Awards were tonight and overall I was sort of disapointed. Glee didn't win anything, the fashion was sort of so-so and the show itself kinda boring.
That said there were still some stand outs on the red carpet. Two, of which, are fast becoming my award season MVPs and one, an up-and-comer I happen to have had the pleasure of meeting, and am always routing for!
1. Mila Kunis in Alexander McQueen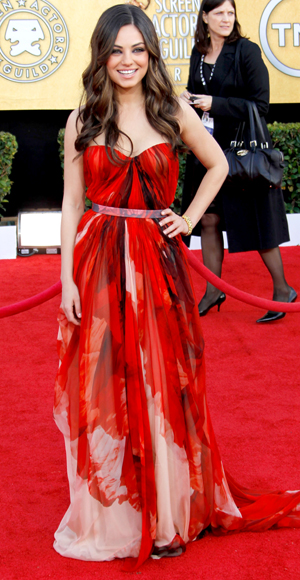 - In one of the big trends of the season "red-orange"
- With a gorgeous $300,000 Cartier Tiger Cuff
- Second "best-dressed" list she's appeared on this season
2. Heather Morris in Romona Keveza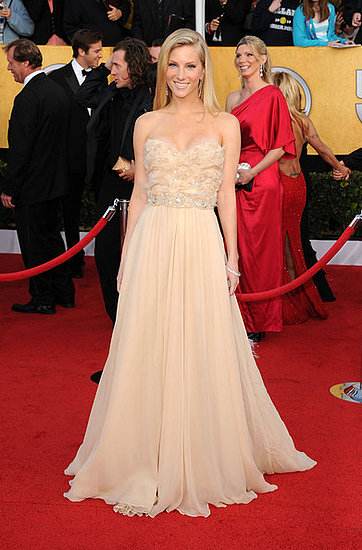 - Gorgeous nude tulle and chiffon Romona Kevaza Gown
- Swarovski Crystal clutch pulls the feminine, ethereal look together
3. Claire Danes in Louis Vuitton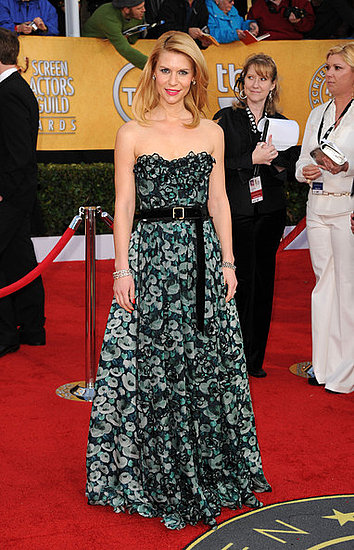 - In another printed dress! (go figure this would be a trend and I'd like it so much - really a coincidence I think..)
- With gorgeous hot pink lipstick and 1950s "Mad Men"inspired hair
And finally, an honorable mention to Natalie Portman who showed us what "pregnancy chic" is all about and is much improved from the Globes in this gorg. fitted gown by Azaaro and 2mill worth the Tiffany Jewels!
So, what do you think? Who were your best dressed at this year's SAGs?
Fashionably Yours,
H