Oh, the Grammys!!! So much crazy fashion I was sure I didn't like anything (certainly did not like Lady Gaga in that stupid egg) but looking back there were actually a few standouts! My favorites from the night are below.
What did you think?
1) Jennifer Hudson in Versace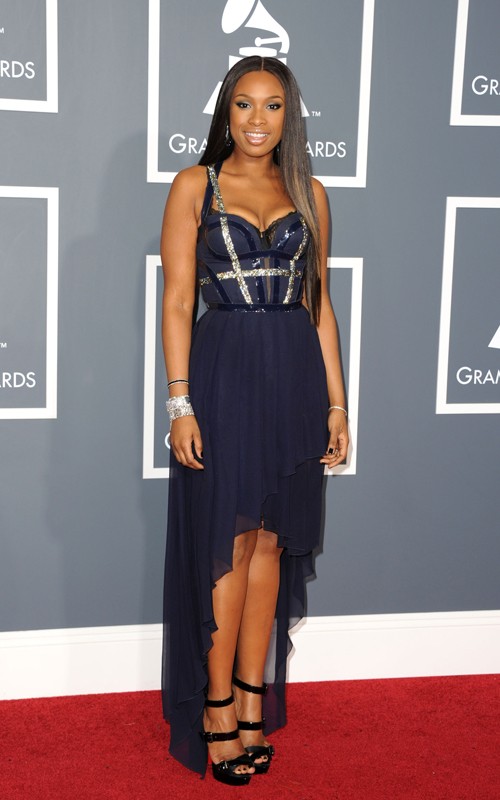 - J. Hud looked gorg (and oh so svelte!) in this navy Versace gown with silver embellishments.
- Her Christian Louboutin Buckled Heels and Neil Lane bangles keep the look fresh!
- Showcasing one of the biggest trends of the night - the asymmetrical hemline
2) Lea Michele in Pucci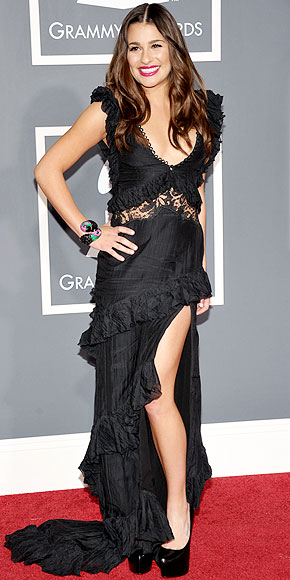 -
- Lea Michele showcased one of her best looks of all of awards season in a black Pucci dress with lace detail and platform patent Loubotin heels
- Her multi-colored jeweled Lorraine Schwartz bangle )pink,green, black oh my!) was fun and added a dash of color to the whole look. My favorite jewelry piece of the night...tied with Gwenyth Paltrow's hot pink feathered earrings of course!
3) Florence Welch in Givency Haute Couture
- Florence (without the machine) showed us what fun and funky Grammy style is all about in this sheer Givency gown that has a very vintage vibe. Very bohemian and just very Florence.
- A Lorraine Schwartz ring is the right amount of dazzle for the complicated design
As for my worst dressed, sorry Rihanna, but your puff of a gown reminded me of Christmas (or a cotton swab). I also disliked Gaga in the Egg (have I said this already?), Katy Perry in those Armani angel wings, as well as Guliana Rancic's overally complicated lace and satin dress. Sorry G!
Fashionably Yours,
H