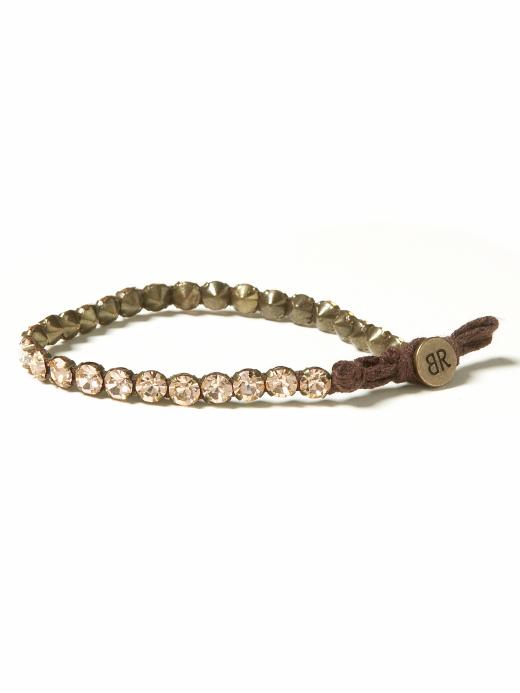 I am pretty sad to say that Fashion's Night Out was pretty lame for me. I had my best intentions... I even was tempted by Chanel!! But of course, it didnt seem right to spend $600 on ballet flats... even if they were custom made.
I ended up with just one purchase that night, and it may be little but it was a good one! My new favorite bracelet (which I haven't taken off in nearly 10 days now) is my new
Banana Republic
Shimmering Strand Bracelet, today's daily bling!
The shimmery strand bracelet comes in three gorgeous variations, this golden peach tone - my personal go to, silver and black diamond. The bracelet makes the perfect little bling to wear next your watch and at $29.50 is virtually a guilt free purchase (much the opposite of those pricey Chanel Flats...)